Releases
Releases: User and date filters on Audit Plugin
Sometimes you need to be more specific in your search, that's why we brought more filters to the Audit plugin.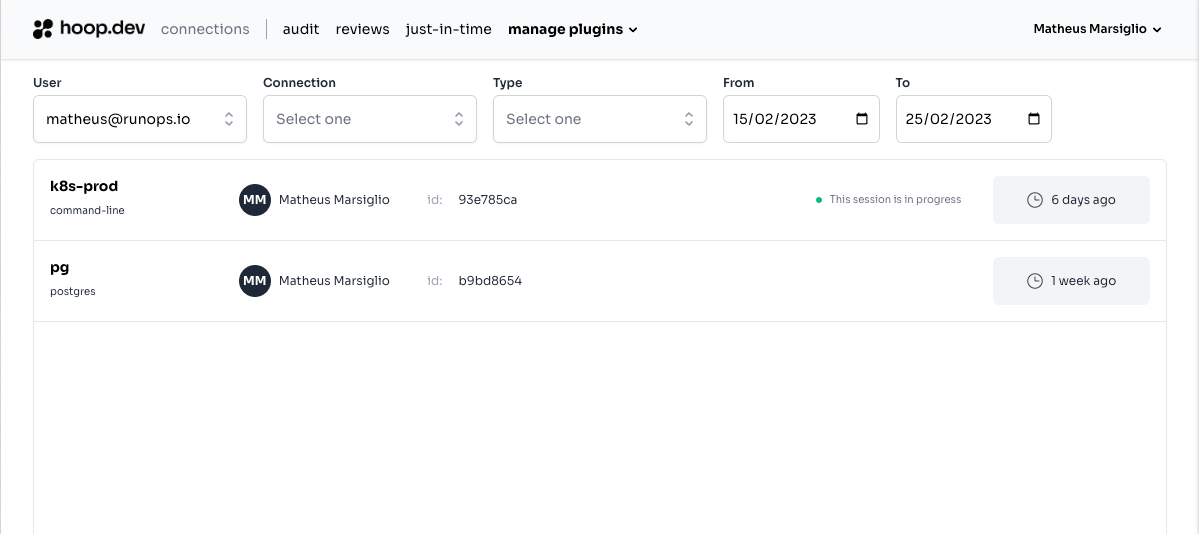 You can filter for dates in a range or starting or until some specific date you want. And if you're an admin, you can look for sessions of every user in your organization.

This update is available on our hosted and self-hosted UIs, on version 1.2.2 or higher of hoop.dev. Go check it out!