Releases
Releases: 1.2.5 - Search session content
We can search the contents of a session by anything in the event stream or by its date.
To filter by the content, you simply type what you need and it should as you type to search for your criteria. The search is case-sensitive.
To filter by dates, you can type the date or the time, for example, you can type 10:33 to get everything that happened at that minute.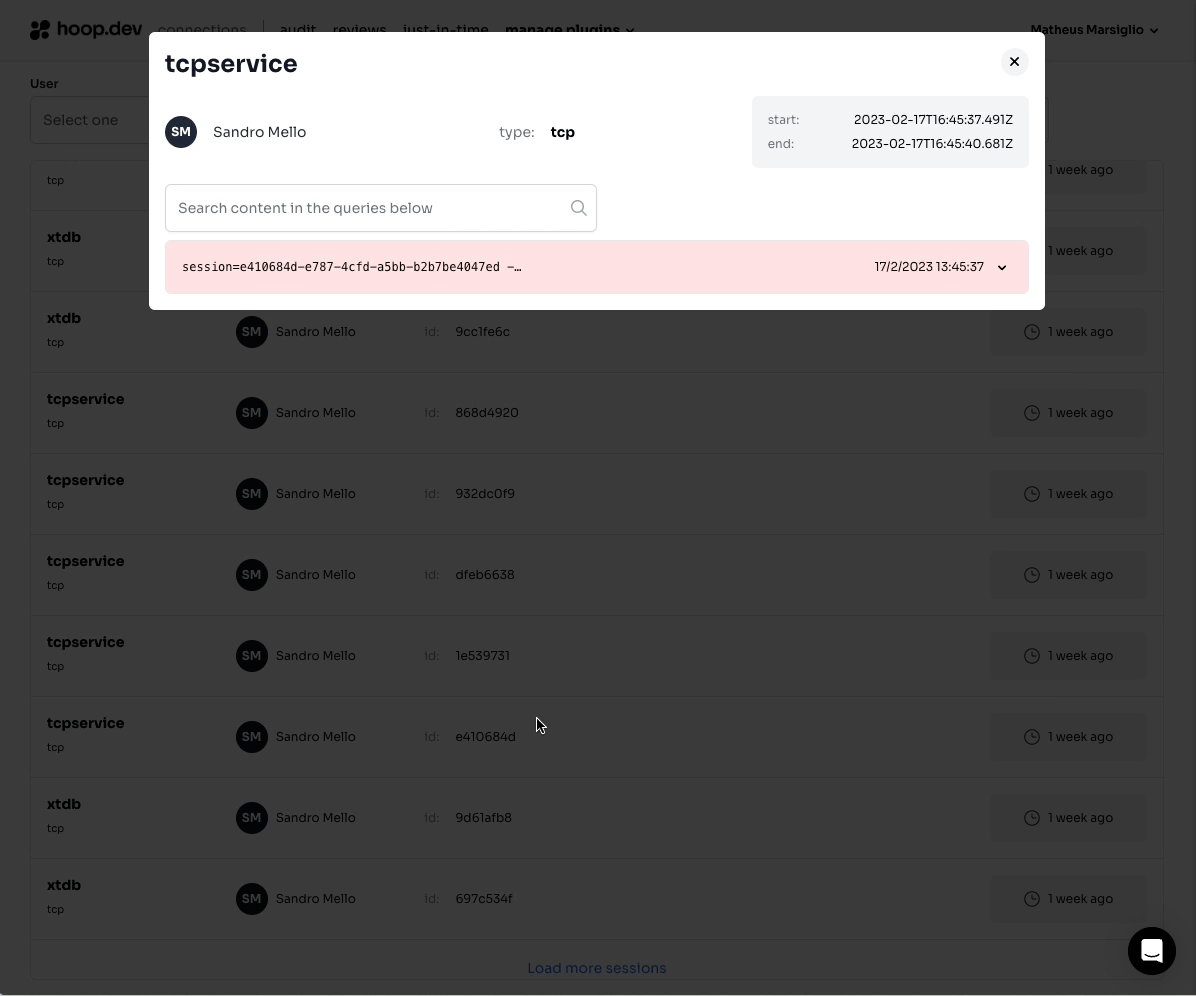 This functionality will be available in version 1.2.5 of hoop.dev and it's already online on our hosted portal.