Release: Hoop Desktop App
We have a Desktop App now! 🎉
This Desktop App allows us to connect in Postgres and TCP connections easily and avoid terminal command uses.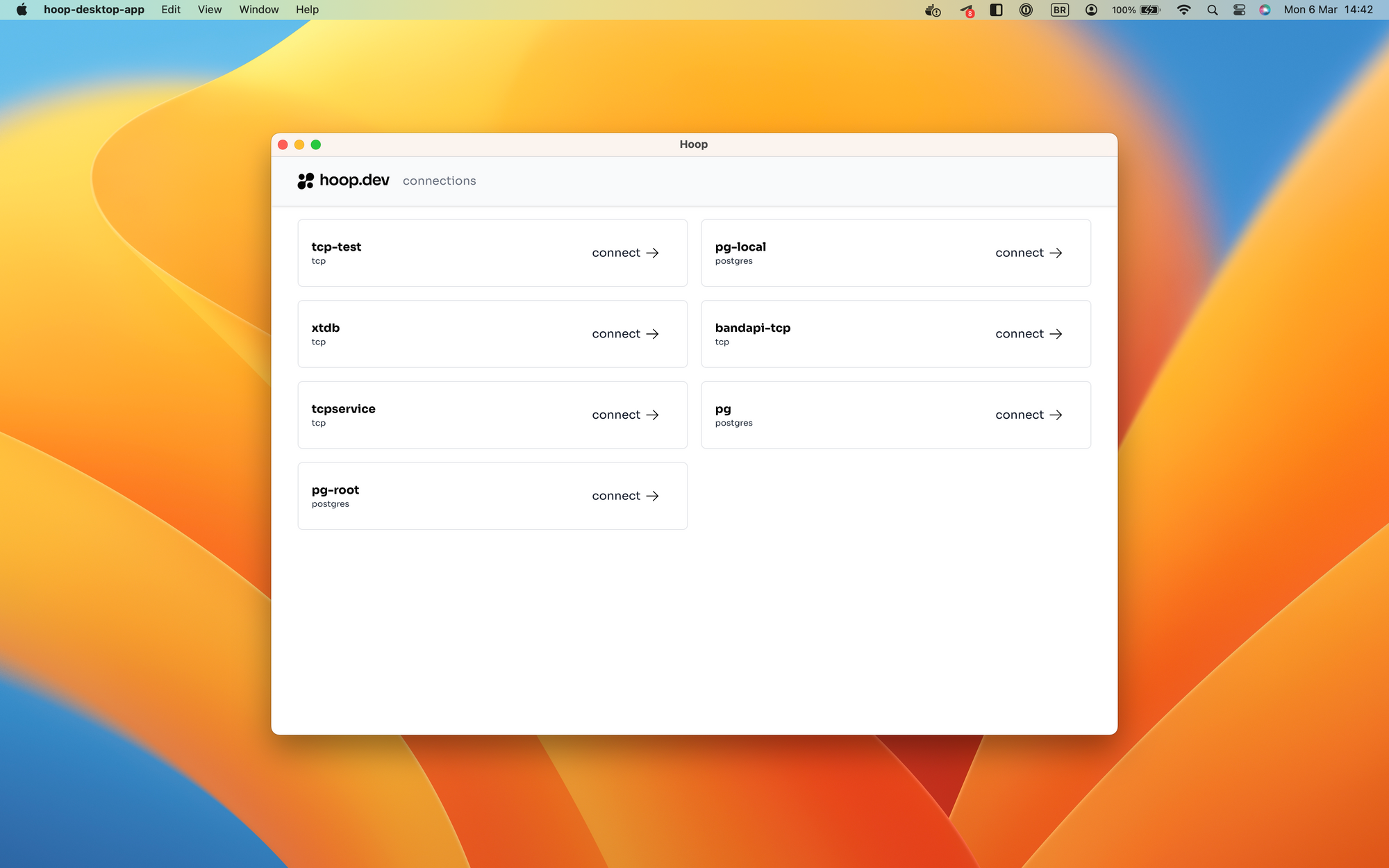 What does it do?​
List all connections of types: Postgres and TCP;
Allow to connect and disconnect on their connections that there's no plugin installed;
How to start​
You need hoop CLI installed on your machine, so follow up these instructions on this page Installing Hoop
And now you only need to download the app and install it.