Releases
More power in visualizing and working with sessions
We're improving the experience in our sessions so your workflow can be better. We just released version 1.12.17 with exciting news.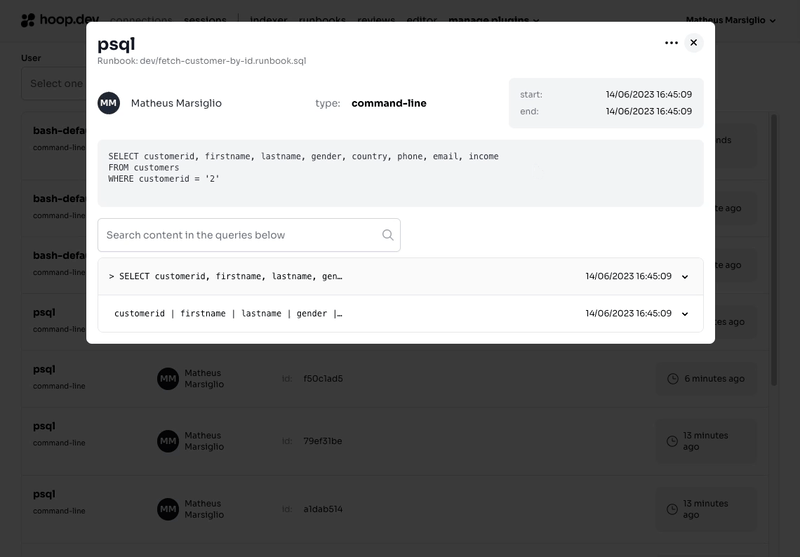 It's possible to re-run a session from your history by simply going to the three dots options menu on the top right corner of the modal and hitting "Re-run this".
Some extra information was added to the modal, such as the script that was executed to better visualize it when you're viewing the sessions and also the name of the Runbook that session was executed from, in case that session was generated by a Runbook execution.
Due to a compatibility issue, re-running a session is available only from sessions that were executed from version 1.12.10 of hoop.dev.